When it comes to reliable transcription services, STAT Transcription provides effective conventional medical dictation solutions and efficient interface to electronic health records systems.
STAT Transcription has been in business for over 14 years and specializes in providing top quality support to small and midsize medical practices. Our services include conventional medical transcription, implementing transcription that is integrated with the client's EHR/EMR, supporting the migration to electronic records, and overflow transcription work. We specialize in providing customized partial dictation services that work seamlessly with the client's EMR and enhance the patient encounter.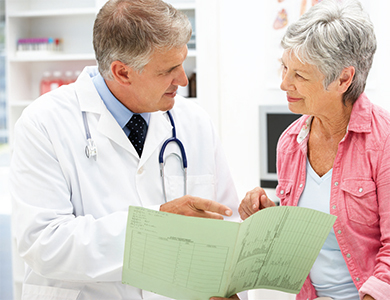 Conventional and Overflow Transcription
Staffing experienced and professionally trained medical transcriptionists, STAT Transcription provides all the conventional transcription services a clinic or practitioner needs including surgical reports; history and physical reports; clinic and office notes; operative reports; consultation notes, discharge summaries, letters and psychiatric evaluations; and laboratory, x-ray, and pathology reports.
Making use of a multi-line telephone dictation system, physicians have the option to access typed-reports from any computer at any time, once the transcription is complete. Dictaphones are also offered free of charge for clients if desired.
Available for use in conjunction with any EMR/EHR system, our services are customized to fit your needs. Emphasizing confidentiality and security, you can count on us for all your transcription needs.
Partial Dictation
Partial dictation allows physicians to use EHR templates in documenting certain sections, while using dictation for other portions. The partial dictation can then be sent for transcription, and integrated seamlessly into the patient's electronic chart. EHR templates found in electronic record systems greatly reduce the amount of audio requiring transcription, effectively reducing transcription costs. At the same time, physicians have the option to dictate critical aspects of any patient encounter, allowing for timely and greater detail. Partial dictation offers efficiency and cost reduction, a rarity in the health care system.

The STAT Advantage
✓ Personalized service
✓ Experienced Transcriptionists
✓ Help with integrating transcription with EMR/EHR
✓ Work with clients to meet Meaningful Use criteria
✓ HIPAA compliant
✓ State-of-the-Art Technology
✓ 24/7 Digital Dictation Access
✓ Competitive Pricing
✓ Quick Turnaround Time
✓ No minimums. No hidden fees. No contracts.
✓ Free trial – no strings attached
✓ Click here to read what our clients have to say about our services.