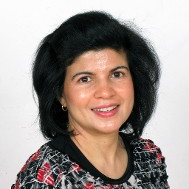 "My passion is leadership and forming a lasting partnership with my clients to design a personalized plan that fits the individual transcription needs of our diverse client base."
Kamal has owned and operated

STAT

Transcription

since 2000.
Certified in Management of Clinic Information Technology – Clinical Technology Consulting, Health Information Technology Training, Health Information, Technology Implementation Support, Health Information Technology Technical Support, Implementation Management, Practice Workflow, and Information Management Redesign.
Previously she had a 16 year career as a Software Engineer in the Medical Device industry.
Bachelor of Science in Mathematics and Computer Science from UCLA. Graduated Summa Cum Laude with College Honors.
Member of Phi Beta Kappa Honor Society.
John Maxwell Team certified speaker, trainer, and, mentor.
Completed Darren Hardy's Insane Productivity Certification.